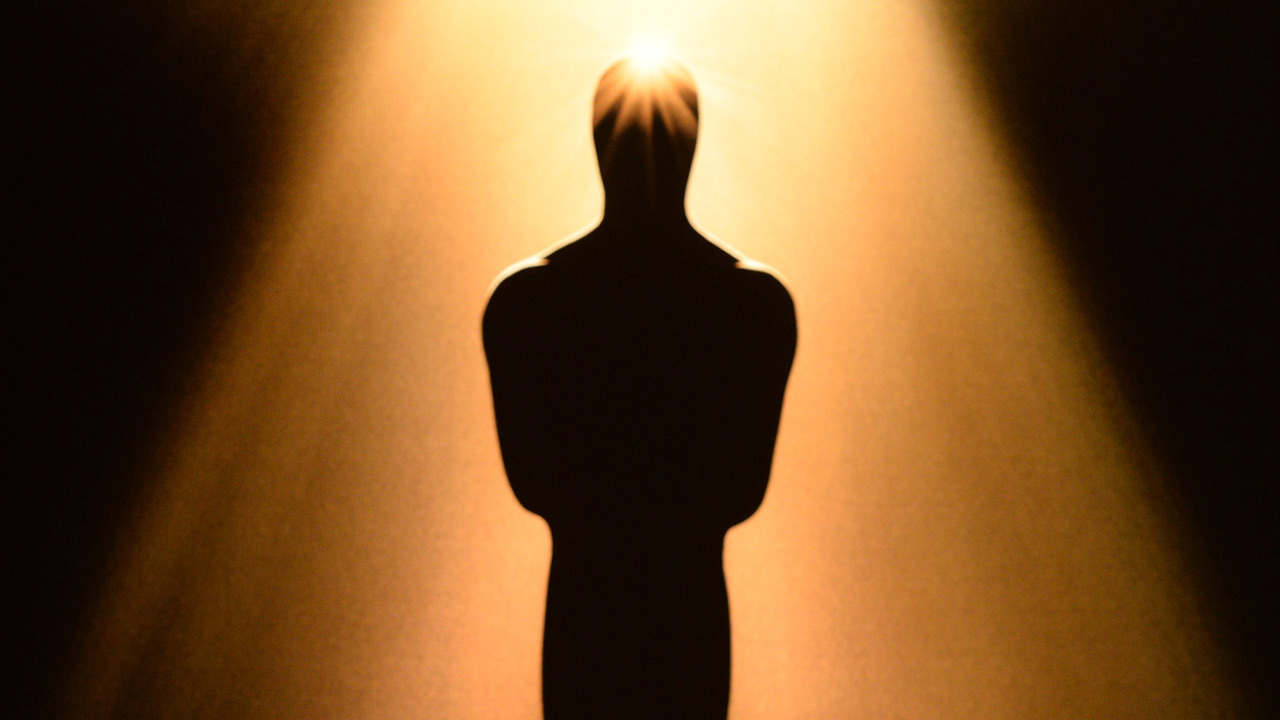 After all the predictions, the dresses, the guesses… the time has finally arrived. The Oscars are here, and I'll be writing minute-by-minute coverage. Follow our Twitter (@PopCultInformed) and our personal twitters (@TheBenKaye and @ninastarner) for more!
8:32 – Ellen is killing it so far, just because she's so fucking endearing.
8:33 – "Who's the wine captain now?!" And then Ellen called Liza a man. This is a PROMISING start.
8:36 – "Who am I kidding? It's the Hunger Games. There are cameras everywhere, everyone's starving, and Jennifer Lawrence won last year." She just spent like an hour making fun of Jennifer Lawrence for falling, and it was glorious.
8:38 – This just in! Jared Leto is "pretty," but McConaughey is "dirty pretty."
8:40 – "12 Years a Slave wins Best Picture, or you're all racist." (Paraphrased.)
8:43 – Best Supporting Actor goes to Jared Leto!! He dedicates his speech to his mom and is adorable.
8:46 – Long, but GREAT goddamn speech from Leto. He's been KILLING it this season.
8:50 – Famous ham Jim Carrey introduces an Animated clip slow, and then Pharrell comes along with THAT HAT to perform "Happy." Well, okay.
8:56 – Ellen to Jonah: "No, I don't want to see it."
8:58 – Best Costume Design goes to The Great Gatsby! No one at all is surprised!
9:00 – Best Hair and Makeup goes to Dallas Buyers Club, because American Hustle wasn't nominated and none of the other nominees were good!
9:03 – Harrison Ford is, uh, looking just a little worse for the wear. Also, Bradley Cooper's teenage girlfriend is there!
9:06 – They're combining Best Picture clip shows this year! Well, that's a good call.
9:10 – Kim Novak has, um, had some minor work done… and McConaughey might be groping her.
9:13 – Best Animated Short goes to Mr. Hublot.
9:15 – Best Animated Feature goes to Frozen, surprising absolutely no one. 

9:19 – I'm a little confused as to why the beginning of the montage was set to the score from Revolutionary Road, but… whatever.

9:21 – Best Special Effects goes to… Gravity! Everyone wins a point on their ballot.
9:25 – Karen O., wearing a ridiculously good dress, sings "The Moon Song," and oh, weird, I think my heart just melted out of my chest.
9:32 – Best Live Action Short, presented by Kate Hudson's perfect breasts, goes to Helium!
9:34 – Best Documentary Short goes to The Lady in Number 6, which brings my ballot back to a healthy place.
9:36 – Ellen schmoozes and promises pizza. Can she host every year?
9:38 – Best Documentary Feature goes to 20 Feet from Stardom, which rounds out my ballot nicely. Thanks, Harvey Weinstein!

9:40 – Darlene Love just BURST into song during her acceptance speech, livening things up.
9:41 – How did Kevin Spacey get stuck presenting about the lesser awards presentation?!
9:45 – Actually, that was kind of sweet. Steve Martin and Angela Lansbury won honorary Oscars so that's pretty great.
9:50 – Ewan McGregor has a man bun (all the rage these days!) and Best Foreign Film goes to The Great Beauty (Italy)!
9:53 – Somebody chose Tyler Perry to present the clips for Nebraska and Her, the two whitest movies ever, which I feel is an odd choice.
9:54 – Brad Pitt. Hi. You got your hair cut. Let's be friends.
9:57 – Blargh. I hate U2. I'm the only person on the planet who does, though.
10:03 – Ellen just took the most legendary selfie of ALL TIME. Lupita, Leto, Angelina, Spacey, J-Law, Meryl, Brad, Brad(ley), and everyone else awesome.
10:06 – Kristen Bell and Michael B. Jordan got stuck hosting the Scentific Whatever Satellite Awards, and then got stuck presenting about it.
10:07 – Charlize, looking fucking amazing, forgot her line from the Prompter. Love.
10:10 – Sound Editing and Mixing both go to Gravity! Every sound award goes to Gravity!
10:11 – Ellen added a scarf, and it's Best Supporting Actress time. SHIT GONNA GET REAL.
10:15 – LUPITA NYONG'O TAKES HOME BEST SUPPORTING ACTRESS. YESSSSSSS. And CHRISTOPH WALTZ handed her her FUCKING OSCAR. SHE WINS AT LIFE.
10:19 – Couldn't write anything. Crying too hard.
10:23 – Um, sorry. Ellen is handing out pizza and asking Harvey Weinstein for cash. Brad Pitt is passing out plates. Jennifer and Julia are actually eating it. That's it. I'm done. Too good.
10:27 – Best Cinematography goes to Gravity! Literally all the film-y awards go to Gravity!
10:30 – Anna Kendrick and Gabourey Sidibe, two of my favorite humans.
10:32 – Best Editing goes to Gravity oh man I'm sick of writing Gravity!
10:34 – Pink is doing a Wizard of Oz tribute, because sure, why the shit not? In other news, I'm a little drunk now.
10:37 – Okay, guys, I'm sleepy. Let's move this along.
10:42 – Ellen is dressed as Glinda because thank God.
10:44 – Best Production Design goes to The Great Gatsby, because that movie was terrible, but it looked GREAT.
10:47 – Hero montage hero montage SERIOUSLY I'M EXHAUSTED.
10:54 – In Memoriam, also known as "I didn't know he/she died this year."
11:03 – That song went on FOR. EVER. Aren't we already running over here? We have EIGHT awards left.
11:05 – The Oscars literally broke the Internet but now we've moved onto another montage and I'm starting to feel headachey and violent.
11:08 – Travolta, looking as confused and waxy as ever, butchers Idina's name right before she performs "Let It Go."
11:19 – Gravity takes home Best Score, and Robert Lopez pulls off an EGOT (!!!!!) when "Let It Go" wins Best Original Song.

11:25 – John Ridley gives an emotional, touching speech after winning Best Adapted Screenplay for 12 Years a Slave. Semi-related – I'm DESTROYING my Oscar pool right now.
11:27 – Spike Jonze wins Best Original Screenplay for Her (her? I hope she's really funny) and actually I am the happiest.
11:32 – Angelina and Sidney Poitier. He's such a BAMF. In all seriousness, her new boobs look good.
11:34 – Either Sidney can't read the prompter very well or he's just SUPER INTENSE.
11:36 – Alfonso Cuaron makes history by becoming the first man of Hispanic descent to win Best Director!!!
11:38 – Just the big'uns left. Thank God. I'm mostly asleep.
11:44 – Cate Blanchett wins Best Actress, which yes, because nobody could even come CLOSE to what she did in Blue Jasmine.
11:50 – McConaissance wins Best Actor – the man who was once arrested for playing the bongos, naked, while crazy stoned – and gives the weirdest, most rambling speech ever. I'm not mad about it at ALL.
11:54 – "All right, all right, all right."
11:57 – Thank God. Even though Will Smith presented it, which is weird and awkward, 12 Years a Slave wonderfully, deservedly, wins Best Picture, and I am DONE here.
At some point tomorrow, we'll have a post-mortem, written by both Ben and me, about this year's slooooow but generally entertaining telecast! If you read this, thanks for tuning in, and have fun being really sleepy at work tomorrow! (Or is it JUST me that doesn't have a snow day?)